Established in 1838
Built by Mr. Woody
Our campground is built on the site of a Historic Mill and farmhouse from 1838. It served the community as a grist and lumber mill. It stands today showing it's age, but still has a working water wheel and scenic waterfall flowing next to it. The Mill is registered on the National Historic registry and we are published in several books and guides.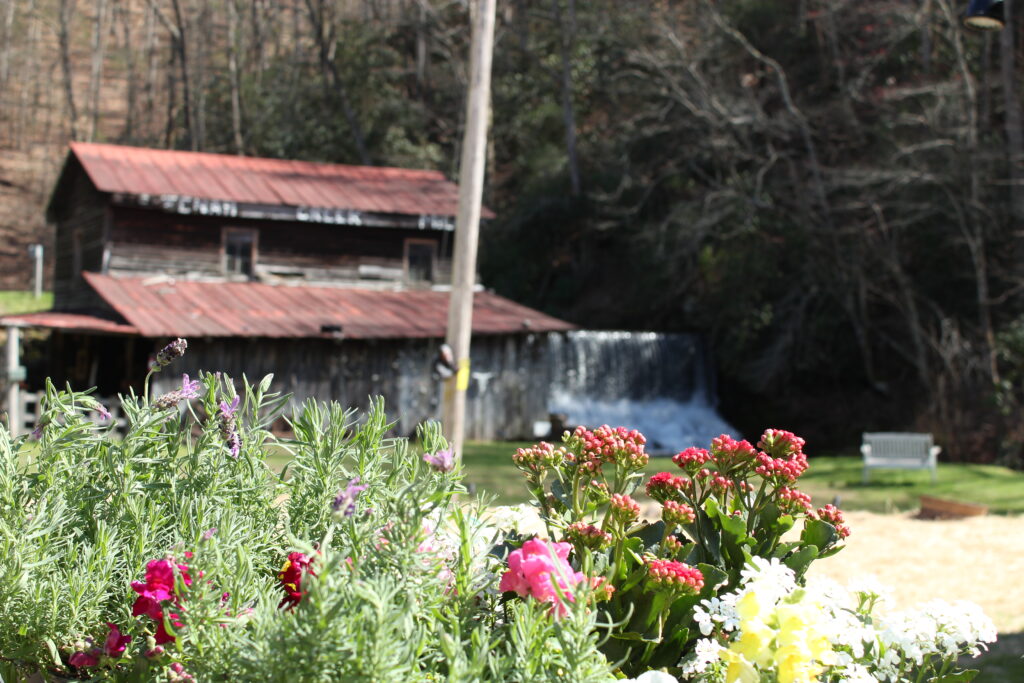 While visiting be sure to ask us to tell you the compelling story from the very beginning in 1838!
THINGS YOU SHOULD KNOW WHEN VISITING SKEENAH HISTORICAL MILL
Help us Save the Mill
Our historic mill built in 1848 is in need of some restoration and repairs. We feel it is an important piece of history that should be preserved for all to learn from and enjoy its beauty. Are you interested in helping us with the renovations? Many visitors have requested the ability to contribute to the Historical Mill Renovation Fund. Your donations to this cause are greatly appreciated.
100% of your donation goes toward the restoration
DONATE ON SITE
~ or ~
Mail a Check to:
Skeenah Campground & Mill
20 Skeenah Gap Road
Suches, GA 30572
national Park Services ~ U.S. Dept. of the Interior
What is the National Register of Historic Places?
The National Register of Historic Places is the official list of the Nation's historic places worthy of preservation. Authorized by the National Historic Preservation Act of 1966, the National Park Service's National Register of Historic Places is part of a national program to coordinate and support public and private efforts to identify, evaluate, and protect America's historic and archeological resources.
Directions To Skeenah Campground and Mill
*** For your safety DO NOT follow GPS, Google or any other device ***
Not only is cell service spotty in the mountains, some roads are extremely dangerous while hauling RV's.
Driveway is right after you see yellow and red WELCOME banners on left side of road. Pull up in front of Farmhouse. Wait for someone to greet you and take you to your site. If no one is there in a few minutes, call Skeenah Campground phone 706-838-5500.
Cell service is usually not available driving in. Be sure to screenshot directions to refer to.